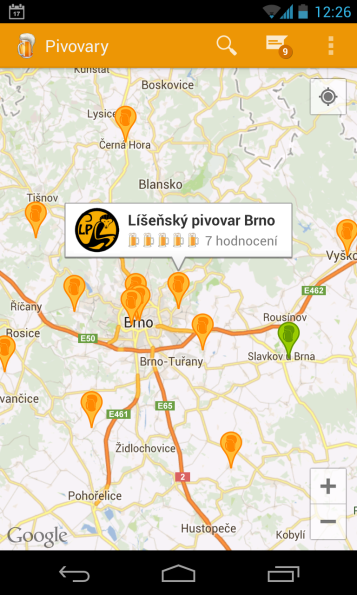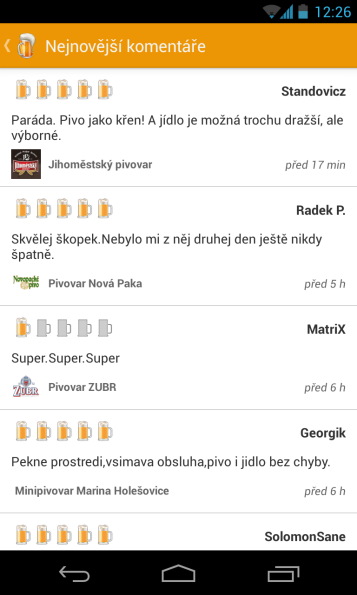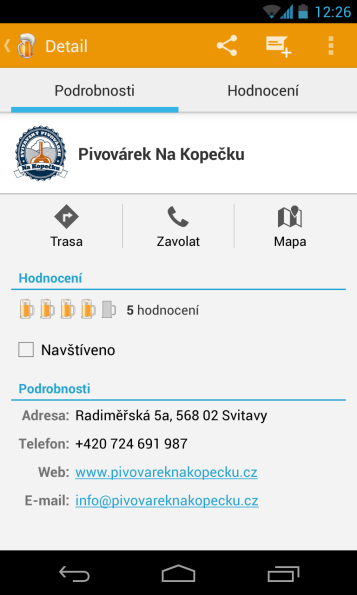 | | |
| --- | --- |
| Application name : | Breweries (CZ/SK) |
| Client : | |
| Published : | yes |
Application description:
Our most favourite mobile application maps all breweries in the Czech Republic and Slovakia.
The mobile application allows you to locate the breweries on the map, search for and evaluate them. Thanks to the evaluation, users share information on the quality of beer, customer service or excursions in the brewery.
If you wonder about information on the brewery in the press, then you can use the option to show the latest comments.
Find out more about breweries that brew your favourite beer: Radegast, Kozel, Staropramen, Svijany, Plzeň, Budějovický Budvar, Protivín…